The purpose of this site is to guide you to the key issues associated with spectrum disorders. There is a growing awareness of the nature of autism and the kinds of approaches to diagnosis, treatment and care that are likely to be effective in meeting the needs of autistic individuals and their families. The diagnosis of autism is made when specified number of characteristics listed in the DSM-IV are present, in ranges inappropriate for the child's age. Autism diagnosis usually occurs between the ages three and five. Theautism prognosis is startlingly grim and consistent across a broad range of studies – about 2% will attain normal functioning, with perhaps 40% labeled high functioning autistic. These high functioning autistic generally show some oddities of behavior, and have few or no personal friends. Yet, with appropriate intervention, many of the autism behaviors can be positively changed, even to the point that the child or adult may appear, to the untrained person, to no longer have autism. Like any other family faced with this diagnosis, as you explore the options and resources available in your community, you will find on the one hand the unlimited potential your child has, and, on the other, the many limits others try to place on their future. This is where a parent, facing a system with many flaws and pitfalls, must not compromise their vision of their child's future.

 

 

---




---




Estate Planning/Special Needs Trust

---

 


Parents of disabled children face unique challenges in planning for their children's social, medical and financial needs.
Planning for the unthinkable allows you to take control of your child's emotional and financial security…

---

S I T E I N D E X

---

Introduction -Your baby and Autism


Diagnosis & Testing
States Search
Treatments
IEP
Parents Guide
Estate Planning
Special Education
TEACCH
Related Services
1997 Amendments
Respite Care
Booklets Online
K-12 LD Schools
Autism By Country


& Language

Working with
professionals
Working with
Computers
Special Educators
Health Insurance

Forums
The #Autism channel
Medical Experts Online – Volunteer
experts answer your questions!
Find the Expert.

---

---

Legal advocacy and news
Legal Consulting

---

On-Line Reading:


The Early Origins of Autism
Avoiding Unfortunate Situations
Face Blind! by Bill Choisser
Articles about Autism By Thomas A. McKean
Excerpts from 'Now All I've Got Left Is Myself'

by David Miedzianik, an autistic poet.
---
Effective Communication

---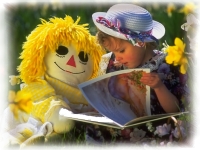 Parents play a vital role in their child's education. They are equal partners in the team that develops their child's IEP and they care deeply how their sons or daughters learn and grow. In the course of their child's education, parents may interact with a large number of professionals (e.g., their child's special education teacher, general education teacher, occupational therapist, speech therapist, physical therapist, and many different consultants).
Being able to work effectively with different professionals, exchanging ideas, concerns and openly communicating about what's working and what's not, are all important elements in your child's educational success…

---
---

This site under new managementF

acts sheets may be reproduced for personal use without written permission, but cannot be included in material presented for sale or profit. Autism-PDD Resources Network

information and support online and all the links and

formatting from the main page ( https://www.autism-pdd.net/) are

©

by

Autism-PDD Resources Network.